A black kid walking around in a gated community. Rent-a-cop with a history of making false-alarm 911 calls immediately suspects the kid is "up to no good". Calls it in to the local cops...Local cops tell him to lay off, they'll handle it. Guy follows the kid anyway, approaches him, they get into a scuffle. Kid screams for help, rent-a-cop pulls his gun & shoots & kills the kid. Rent-a-cop says "self defense". No charges brought against rent-a-cop [yet]. Turns out the kid wasn't loitering. He was walking back from the store to his Dad's fiance's house where he was staying. The assumption being, if you're a black teenager walking around in an exclusive neighborhood, you're alkways "up to no good". There cant possibly be any other explantion for it.

"Lena gets her son ready for school
She says "On these streets, Charles
You've got to understand the rules
If an officer stops you, promise me you'll always be polite
And that you'll never ever run away
Promise Mama you'll keep your hands in sight"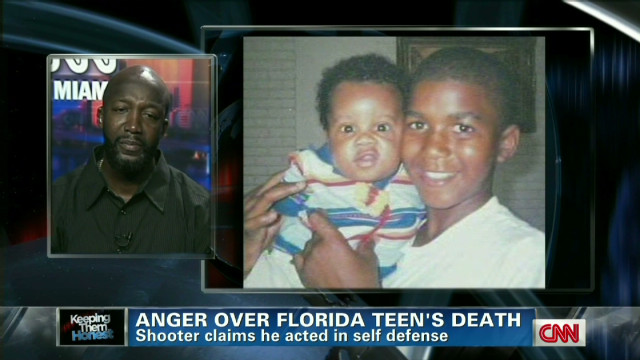 http://www.cnn.com/2....html?hpt=hp_t1